James J. Sass Jr.
President
James J. Sass Jr. has been in the electrical industry since 1979.  Jim worked in the field as an apprentice and journeyman wireman for his father and uncle.  In 1985 Jim purchased stock in the company and was named Vice President.  In 1991, he became the sole shareholder and President.  Jim holds a master electrician license in multiple counties, a NY State fire alarm/security system license, and is certified in fiber optic technology.  Jim has expanded the company from eight employees to having over 90 electricians at times.  He continues to grow the company and in 2014 added his children, Jessica an MBA graduate, and James III an Electrical Technology Engineer graduate, to his team.  Jim has served on the Board of Directors for the Hudson Valley Chapter of the National Electrical Contractors Association, (NECA),  since 2000.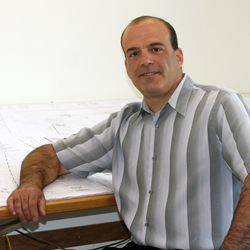 Salvatore A. Incorvaia
Vice President
Salvatore A. Incorvaia started his career in 1989 as an Apprentice.  He worked in the electrical construction field as a Foreman and a General Foreman.  In 2003, Sal was promoted to Project Manager/Estimator.  He expanded the company by securing multiple bids and developing a new customer base.  In 2011 Sal was named Vice President, which expanded his duties to overseeing field supervision and safety.  Customers rely on his expertise and experience in design build jobs to help them through many projects.  Sal is a Master Electrician and holds licenses in Dutchess, Orange, Putnam, and Westchester counties.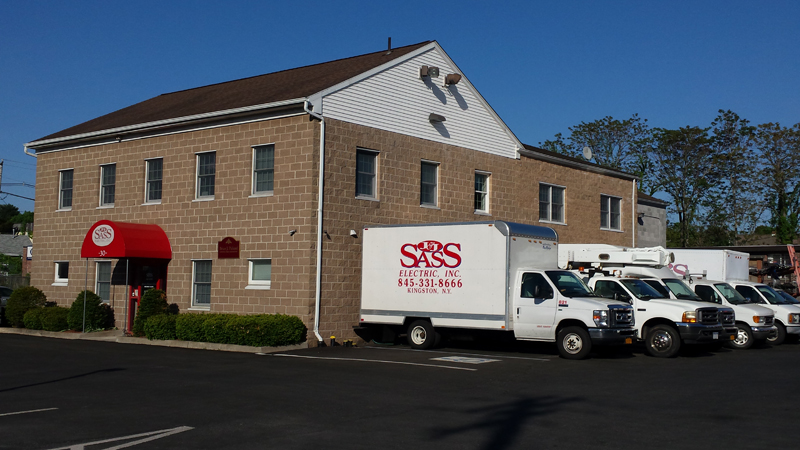 Board of Directors
James J. Sass, Jr. – President
Salvatore Incorvaia – Vice President
Coleen Sass – Secretary
Jessica Sass – Treasurer
Project Managers/Estimators
Brion VanValkenburgh
James J. Sass, III
Anthony Dispensa
Office Managers
Alicia Jocelyn – Accounting
Timothy Farrell – Purchasing
Company History
J&J Sass Electric was started in December of 1973. Jack and Jim Sass had worked for Joe O'Connor Electric for several years prior. Just before retirement, Joe O'Connor approached the Sass brothers to take over the business. With little business knowledge they decided to do so, working countless hours to build a foundation and reputation in the Kingston, NY area. By 1985 the two brothers had grown the business and upon the retirement of Jack Sass, decided to continue the company with the next generation, incorporating James J. Sass, Jr into the future of J&J Sass Electric. This father and son team worked tirelessly and succeeded in growing J&J Sass Electric into the strong and successful company that it is today.
We are very proud to continue this strong family tradition with the newest additions of Jessica Sass and James J. Sass III to the company in 2014. This continued success is only possible because of the dedication, expertise and hard work of our family and employees working together to accomplish a goal of providing the best possible service to each and every customer. Spanning across the entire Hudson Valley and far beyond, J&J Sass Electric is a company that many reputable businesses rely on. We have become a respected leader in the Commercial and Industrial Electrical industry and our future is bright.