J&J Sass Electric is committed to providing expert and professional electrical services in the vast industrial field.  We specialize in high voltage installations, installing and maintaining generators, fire and security systems, and LED lighting.  Our highly trained and efficient team of industrial electricians can provide support and maintenance for your most sophisticated equipment.
High Voltage
Our exceptionally qualified electricians work with high voltage distribution systems and switchgear. We can handle your requirements for overhead transmission systems, underground wire installation, and pole or pad-mounted transformers.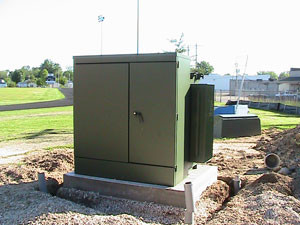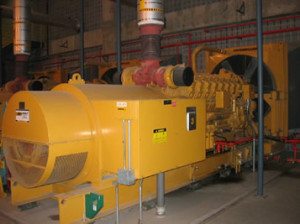 Generators
Keeping your essential equipment running is an obligation that we gladly accept for our clients. Your generators, UPS systems, waste treatment facilities, motors, lighting systems, and pumps must run without fail, and we respond to your call for emergency assistance.
Fire Alarm and Security Systems
Protecting your property, employees, and clients is an aspect of business that calls for our professional expertise. You need systems that work perfectly every time, and there is no margin for error. We install, test, inspect, and maintain the systems that you count on to protect your business.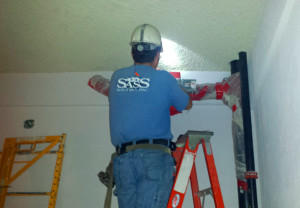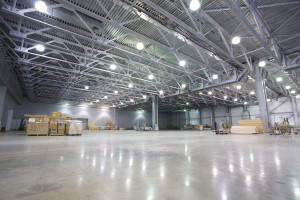 LED Lighting
Relying on advances in technology to achieve brighter light for less expense gives you an opportunity to adopt LED lighting for your facility. Our highly skilled industrial electrician teams can assist you with LED area lighting, parking garage lighting, canopy lighting, or other special needs.
Data Communications/Fiber Optic Installations
Our expertise and experience in the field of communications sets us apart from other electrical contractors in the industry. We have trained electricians in the latest innovations and technological advances. They carry numerous certifications for fiber optics and CAT 6 wiring.  From the initial design and layout with our customers, and continuing through to the installation and testing, we offer a complete system that you can count on.
Certifications
CAT 6 Krone Symphony
CAT 6 Commscope
AT&T Fiber Optic
3M Fiber Optic
Panduit Fiber Optic
Additional Industrial Electrical Services Include:
High Voltage Terminations
Panel Boards & Switch Boards
Switchgear and Substations
Conduit and Cable Tray
Fiber Optics
Power and Control Wiring
Raceways
Process Skids
Underground Distribution
Under-floor Installations
Emergency Generators
UPS Systems
Transformers
DCS and PLC Instrumentation